Inquire here to learn more about $29/week for family offer and receive 2 weeks free tutoring*
*By entering your details, you give iSmartStudent permission to contact you to discuss its tutoring via phone and/or email. You understand that the 2 weeks free tutoring is only available to children that have not previously received any free tutoring from iSmartStudent.
Combining
Real Tutors

and

Technology

for a Personalized Learning Experience
Learning is like building a brick wall. With strong foundations and the right support, every child can learn Math and English. When your child starts with iSmartStudent, we do an assessment to identify any knowledge gaps holding your child back from reaching their potential. We will then create a lesson plan especially for your child to do from home on their tablet or computer. Every Monday your child will be given new activities especially for them – so they always know what to do next.
Just watch your child's confidence grow as they catch up in class. Advanced children can thrive and get ahead too. It is that easy with iSmartStudent. This is all backed up with the support of our tutors. If your child is ever stuck and needs that little bit of extra help, one of our tutors can help them straight away over the phone.
How Does iSmartStudent Help Your Child?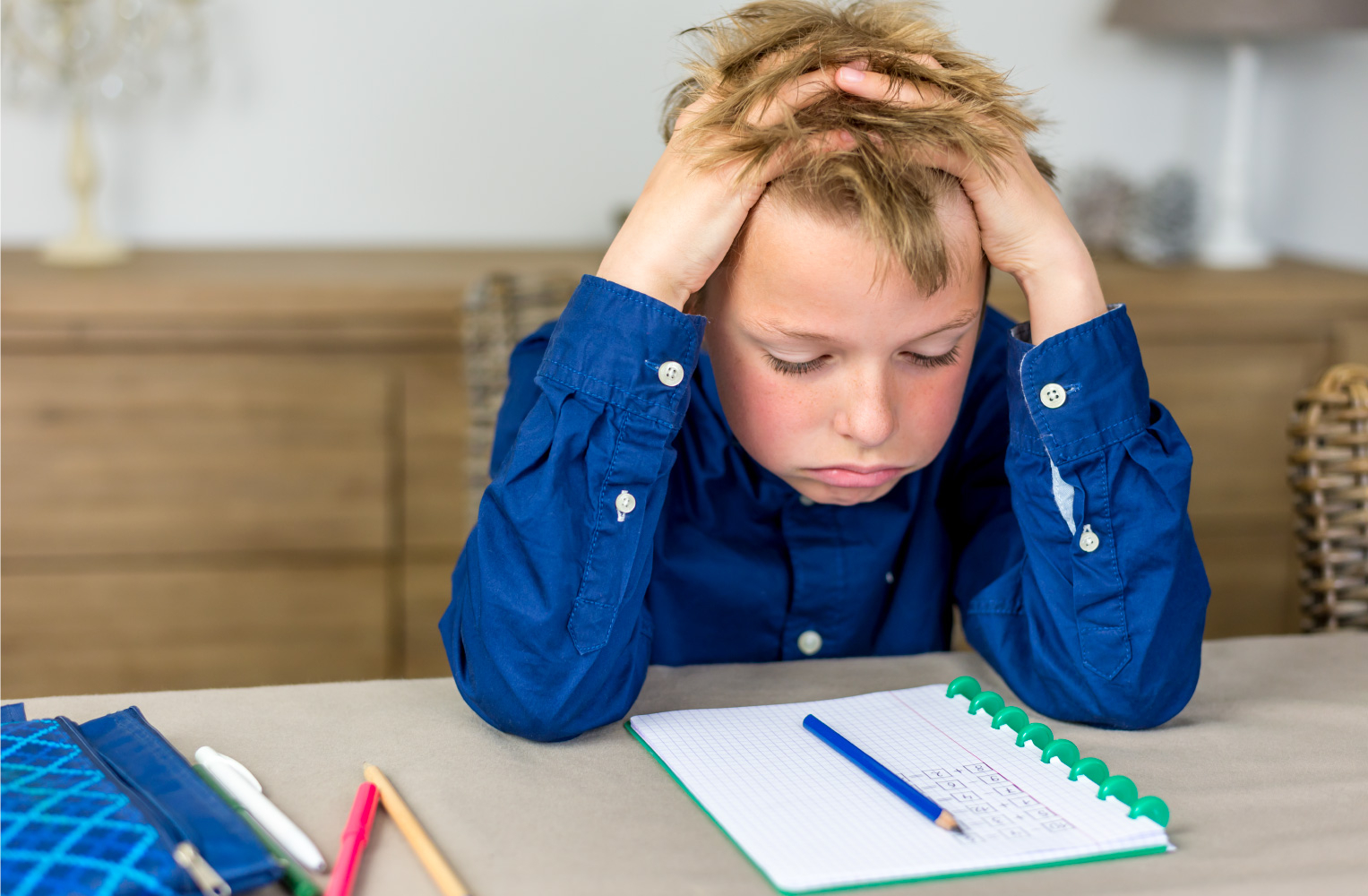 Struggling Students
Get Caught Up Fast
It can be tough for a struggling student to catch up in the classroom especially since they can be low in confidence at school. These students tend to have weak foundations and have not grasped what they were taught in earlier grades. This makes it much harder to learn what they are being taught in class now.
Our program will start with an assessment that will find where the foundations are weakest. Then we start their lessons at that level with a personalized lesson plan that is updated weekly.
Our online learning programs combined with our tutors and rewards program will give your child the confidence to try and learn. For the first time in a long time, your child will start to get questions right and will start to feel better about their Math and English studies. They will catch up and become more confident, and this will soon start to show in the classroom as they participate more and more!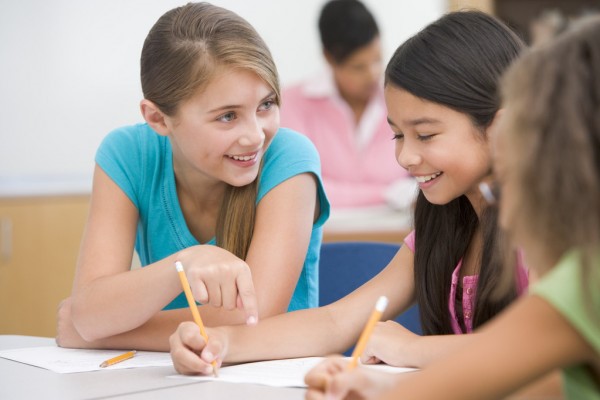 Intermediate Students
Is average good enough?
These students have the capacity to be far better than just a "B" student given the right support. However, without the right support there is a risk they can fall behind and lose their confidence altogether, making classes harder in the future.
We will assess the strengths and weaknesses of your child to identify the topics holding your child back. We will then create a learning plan to fix those problem areas. Once we have caught up, we will start consolidating what your child is doing in school and start introducing them to topics before the they do them in class.
By combining our online Math and English programs with qualified tutors, we can help ensure your child has all the support they need to be better than just OK.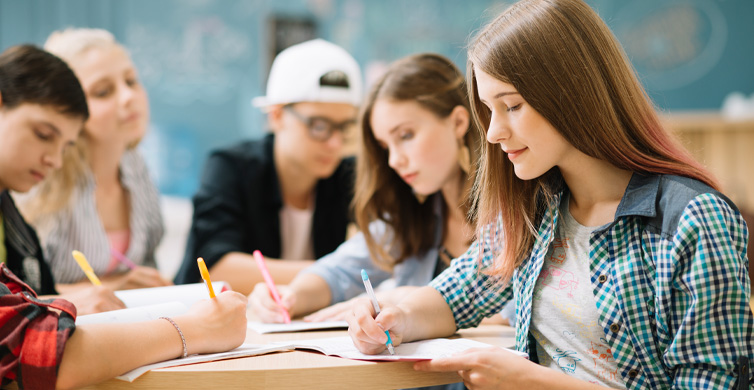 Advanced Students
Strive for excellence and work ahead!
To begin with, we will assess the strengths and weaknesses of your child. If there are any gaps, we will quickly address those before challenging them and advancing them through the curriculum at their pace. This means they can work ahead of their own grade and be ahead of all the other students their age! By combining our online learning programs with our tutors, you can be confident your child has all the support they need to reach their potential in Math and English.
Our program can help advanced students with:
Improved confidence and understanding of concepts beyond their own grade.
Keeping up with accelerated learning programs.
Getting the grades needed to get into the most selective post-secondary programs.
Getting top grades for academic scholarships.
Standardized test preparation.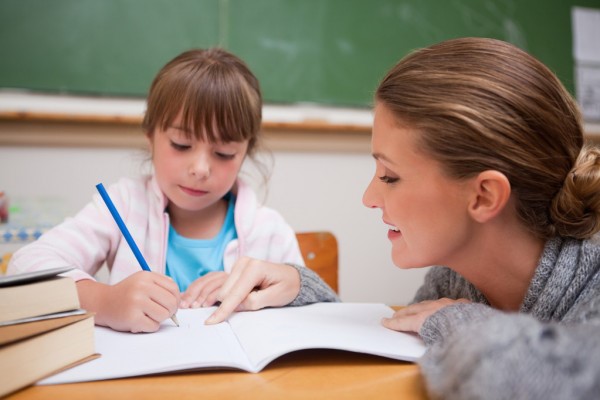 Special Needs Children
Extra Attention
Our program has had great success with special needs children. We have helped children with Dyslexia, Dyspraxia, ADHD, ADD, ODD, Autism and Asperger's. Typically, these children love technology and respond great to our learning programs. In most cases, we recommend regular short sessions of no longer than 15 to 20 minutes.
Naturally, every child's needs are different. Prior to starting your child on the program, we have a chat with you to determine if our tutoring solution will be a great fit for your child.
In addition, to ensure our tutoring is the right fit for your child, we provide a two week trial period so you can see for yourself how your child responds to our personalized learning program.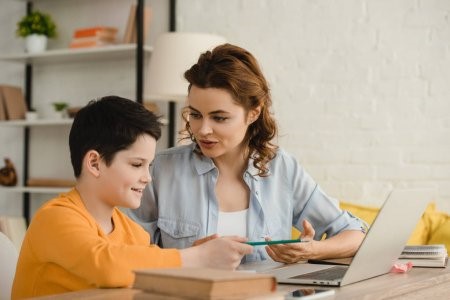 Homeschooling
Make it easier for you, more fun for your children
Homeschooling a child is a noble cause, and an extremely large commitment that requires planning, dedication and persistence. Our online tutoring program takes two core school subjects, Math and English, and handles the teaching for you. This lets you focus on teaching them other subjects like History, or Science.
Our assessment will accurately place your child within the provincial curriculum and provide a personalized lesson plan to follow and learn. If you, or your child struggles with certain units, our tutors are available to support you over the phone. It's like having your own personal teaching assistant right at your fingertips! Plus, with our large catalogue of games and our rewards program, your child will have fun while they learn and learn a valuable lesson; that hard work pays off!
Some of our recent reviews
Chantale Guillaume
2023-06-01
It's a great website for tutoring highly recommended.
Joining Ismartstudents international is no doubt a worthwhile decision that I made for my boys Zaier Jafri and Akhtar Jafri. They are progressing well and their confidence level has improved a lot. The staff especially our tutors Jordan & Stephnie are very comfortable people to talk to. They are doing an excellent job in preparing lessons by gradually raising the bench mark. Way to go team Ismart!!!!
Selamawit Berhe
2023-05-05
My kids improved a lot . The staffs are amazing always available for help also affordable price.
Its great my kids are always ahead in all the grades. I like the incentives the kids get too ie cineplex tickets
folashade adelakun
2023-04-17
My son started this lesson over a year ago and I don't regret it at all because It helps him to stay focused and engaged him for an hour after school. The lessons is affordable and the tutors are available to help.
Jackson Howarth
2023-03-24
it's ok
We have had a great experience with iSmart Student. My 3rd grader has noticeably improved her math after consistently completing the practices. She used to get frustrated and cry when she didnt get the answers right which would only made things worse. All the lessons are tailored to her needs, weekly. And we get excellent tutoring over the phone. She loves to work with Stephanie. And after feeling so frustrated and crying over not understanding math, she has become more and more confident with Stephanie's help. We definitely recommend this service. It is more affordable than typical tutoring and it has great benefits. They send weekly reports with the results of her lessons and what the next week set of lessons will have. And she gets assessments to test her improvement. Definitely recommend!
I have enrolled my daughter in ISmart for 8 months. For the first time, my daughter got an A and was happy and confident. ISmart is the main reason in bridging the gaps in math created by the pandemic. Teachers Jorden and Shadia are amazing. I love the way they conduct their follow up with me. They are very professional and polite. I highly recommend ISmart
Good job. You help my children to do great efforts

Speak to one of our Education Consultants to learn more.
Get 2 weeks free when you contact us now.
Contact Us Now
*Based on a family with two children in Year 9 and below in Math or English only.